NEURO-DEVELOPMENTAL OPTOMETRY IN LONDON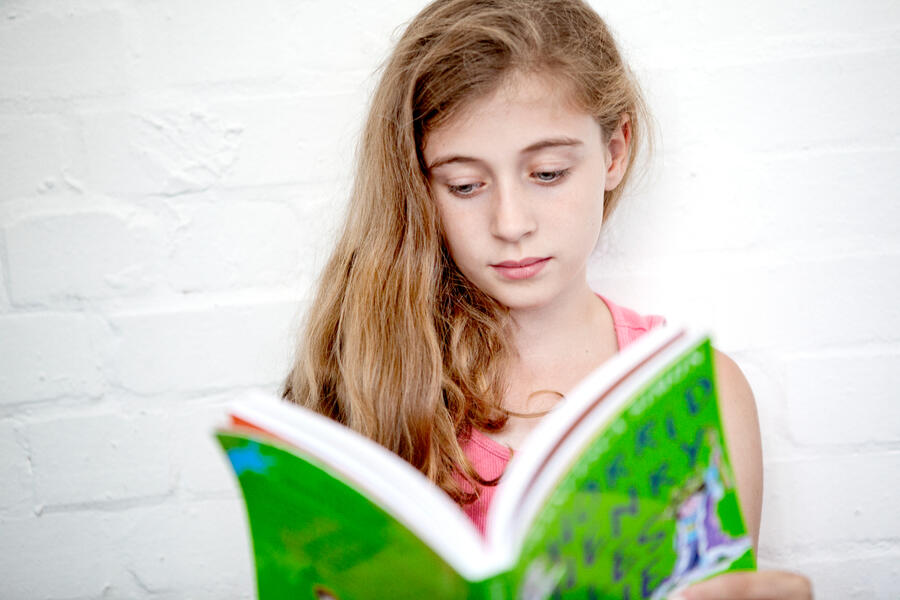 ---
Eyetherapy is a highly specialist Neuro-Developmental Optometry practice dedicated to improving the vision of our patients through the application of Behavioural Optometry principles.My dedicated clinic is next to Clapham Junction station in South London.We see infants, children and adults with a specialist interest in learning related visual disorders, amblyopia and strabismus, and acquired brain injury.Explore our range of services or get in touch if you would like to speak to me about how I can help.
About
EyeTherapy is a new, specialty Optometry clinic and vision training centre, located next to Clapham Junction station in south London.Our lead clinician is Irfaan Adamally BSc MCOptom DipTp(IP) MBCLA MBABO
He is a GOC registered Optometrist with over twenty years experience. He is chairman and an accredited member of the British Association of Behavioural Optometrists (a process that takes a minimum of 70 hours of post-graduate training).He is also a member of the Neuro-Optometric Rehabiliation Association and has undertaken additional training in the treatment of vestibular disorders, concussion and other acquired brain injury.Irfaan has extensive experience in paediatrics, complex contact lens fitting and 'medical optometry' having worked in hospitals for the first half of his career and has graduate qualifications in glaucoma and therapeutics which licenses him to use drugs to treat ocular disease such as dry eye and blepharitis.The latter half of his career has been in private practice and for the past ten years he has extensively studied visual development and neurology here in the UK, as well as abroad in the Europe and the USA.He has lectured on the application of Behavioural Optometry. His main areas of interest are neuro-development and neuro-rehabilitation.Get in touch!
SERVICES
Behavioural Optometry covers a wide range of clinical services including:
Please contact me to discuss your needs.
BEHAVIOURAL OPTOMETRY
Behavioural Optometry is also known as Neuro-Developmental Optometry and refers to a sub-specialty approach to improving visual skills, function and processing through the application of lenses, prisms, filters, tints and vision training.EyeTherapy is one of only a handful of practices in the world with access to Hoya's VDEX tints.Vision is a complex process that is closely integrated with our other senses, movement, memory and speech, so improving visual skills can help in a wide range of situations.Visual disorders are more commonly found in:
Specific Learning Disorders (SpLD) such as Dyslexia and other reading difficulties, Dyscalculia,
Developmental Coordination Disorders (DCD) such as Dyspraxia,
Attention Deficit (Hyperactivity) Disorder (ADD/ADHD)
Autistic Spectrum Disorders (ASD)
Vision Training has been studied and proven to be highly effective in Binocular Visual Dysfunctions such as Convergence Insufficiency where there are problems with eye teaming and Accommodative Disorders where there are problems with focusing.Other conditions I manage and treat iinclude Oculo-motor (tracking), Pattern Glare related Visual Stress (also known as Meares Irlen syndrome), Visual Perceptual Deficits, Strabismus (squint) and Amblyopia (lazy eye).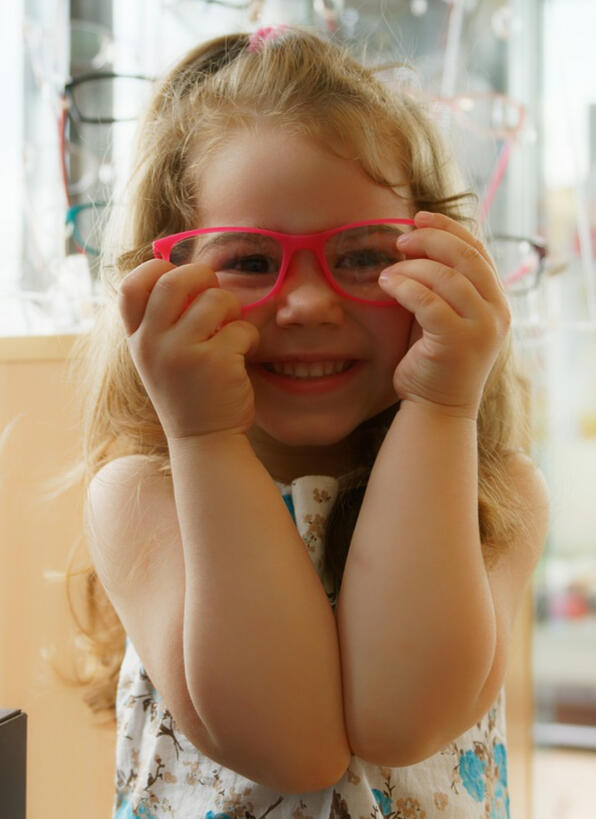 Binocular visual disorders are also common in Myopia and studies have found that training focusing skills can help reduce progression.Please contact me for more information.
NEURO OPTOMETRY
Neuro-Optometric Rehabilitation has its origins in Behavioural Optometry and utilises a combination of traditional multi-sensory vision training combined with findings from cutting edge research to help improve function in those affected by traumatic or other acquired brain injury.
Symptoms I commonly work with include:
- Blurred vision even with glasses
- Eye strain / eye pain / headaches
- Dry / watery / sore eyes
- Double vision (diplopia), persistant images (palinopsia)
- Glare sensitivity (photophobia) / visual hypersensitivty
- Visual snow / perceptual distortions
- Loss of balance / dizziness / vertigo
- Midline shift / insecurity in crowded spaces
- Visual field loss / visual neglect
- Difficulty focusing on computer screens / scrolling text
- Difficulties reading / focusing and concentrating on close work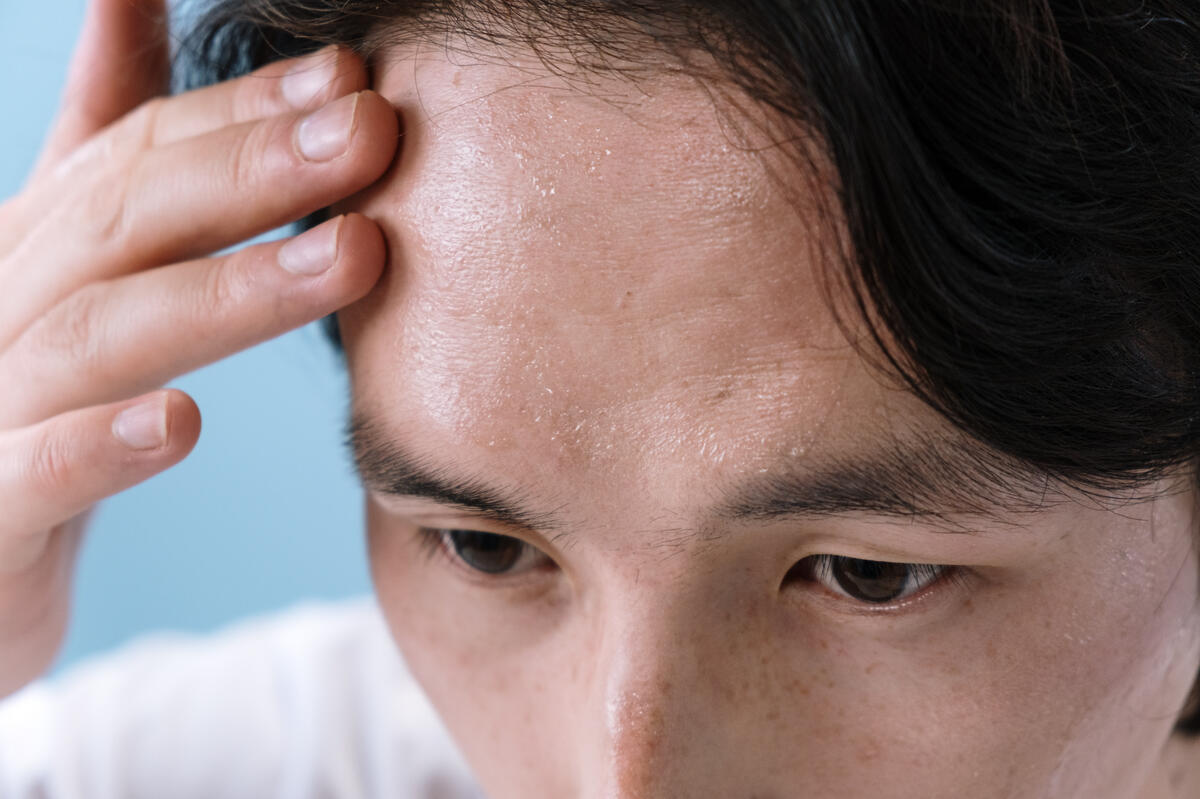 Conditions that symptoms may occur in include:
- Concussion and other Traumatic Brain Injury (TBI)
- Stroke and ther Acquired Brain Injury (ABI)
- Neuro-degenerative Conditions
- Autonomic / inflammatory conditions where vision and / or balance are affected
Optometrists utilise a mix of lenses, prisms, filters, tints, photobiomodulation (syntonics) and vision training to help support recovery of the visual system.Vision is the primary sensory-motor system by which we interact with the world around us so even small improvements can make a big difference, and big improvements can sometimes be life-changing.
Please contact me for more information.
VISUAL SNOW
The main symptom of visual snow is persistent static in the visual system that is seen both with eyes open and eyes closed.Patients commonly find that they have other symptoms commonly found in traumatic and acquired brain injury such as:
- Palinopsia (persistent after-images)
- Photopsia (flashing lights)
- Entoptic Phenomena (visual affects with the eyes closed)
- Photophobia (light sensitivity)
- Diplopia (double vision)
- Migraine
- Dizziness / Vertigo
- Brain Fog
- Tinnitus
- Parasthesia (pins and needles or numbness in the arms/legs)
- Muscular Pain
- Depersonalisation / Depression
- Insomnia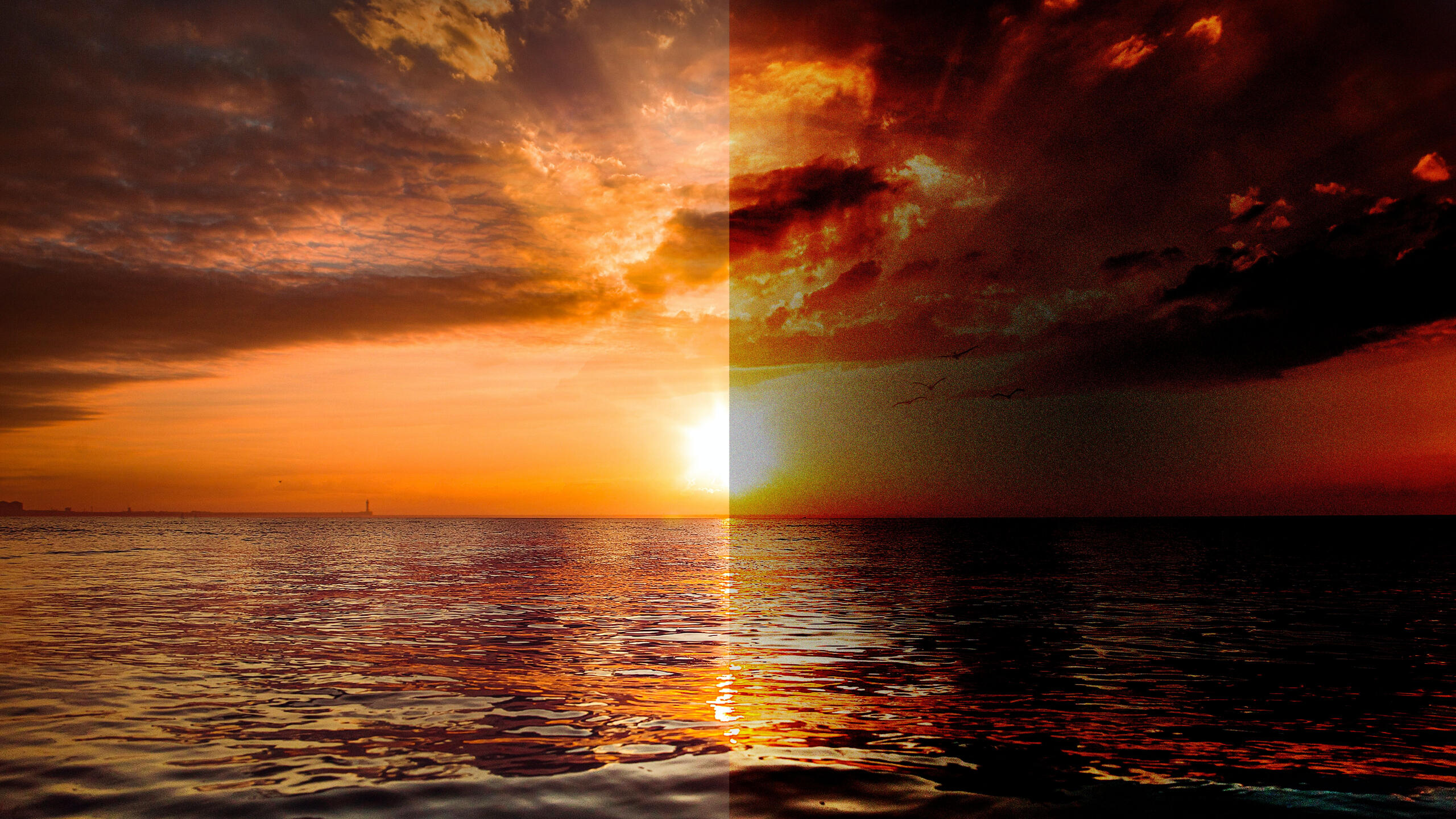 Treatment using protocols developed for mild traumatic and acquired brain injury have been found to be succesful in significantly improving visual symptoms in the majority of patients with visual snow.Please contact me to find out more.
MYOPIA MANAGEMENT
Myopia is more commonly known as short-sightedness and means that a person can't see well far away.Most Optometrists will give glasses or contact lenses to sharpen the distance vision, but that is not the whole story.Myopia occurs when the eyeball grows too quickly in childhood or continues to grow into adulthood, (often due to eyestrain).The more myopic the eye becomes, the worse the distance vision, and the more the retina becomes stretched increasing risks of diseases such as cataract, macular degeneration, retinal detachment and glaucoma later on in life.What causes myopia? It is a combination of factors including:
- Spending more time on close work
- Electronic device use
- Genetics and ethnicity
-- If you have one parent with myopia the risk is three times higher, with two short-sighted parents, the risk doubles
-- East Asian ethnicity increases the risk of myopia
- Under/overcorrected glasses
- Poor eye-teaming and focusing skills are also associated with increasing myopia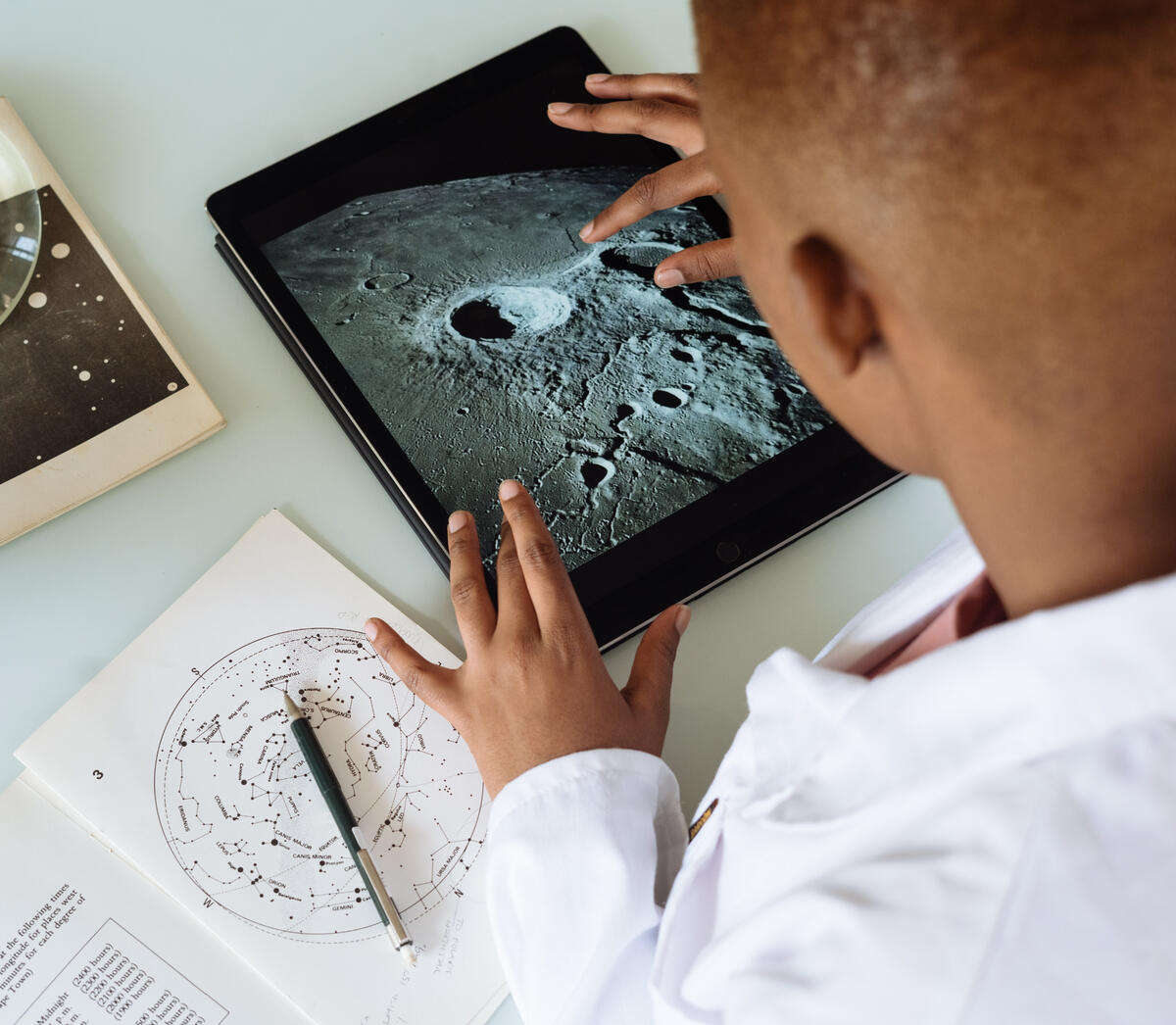 In the 1920's, Skeffington the founder of behavioural Optometry, identified patterns of poor eye teaming and focusing influenced the development of myopia, but for many years researchers argued that myopia was primarily genetic.While genetics do influence myopia significantly, visual skills and near work are also factors and these can be treated and modified but this is rarely done.The number of children developing myopia has increased significantly worldwide. In the UK the incidence is now one in five, double that of fifty years ago with further increases measured over lockdown in the past few years, presumably due to excessive screen work.Correcting the vision so it is clear at distance without improving visual skills at near creates near-point stress that is likely to further increase myopia. So what is the solution?For over ten years I have been combining a range of optical options with vision training so that patients have the best chance of stopping their myopia from progressing. There are now a wider range of tools available including:
- Daily disposable soft contact lenses such as Misight and NaturalVue and other customised options
- Spectacle lenses such as Hoya Miyosmart and other individually optimised glasses
- Orthokeratology (overnight contact lenses that help you see without any lenses during the day)
- Vision training to improve any weakness in eye teaming and focusing skills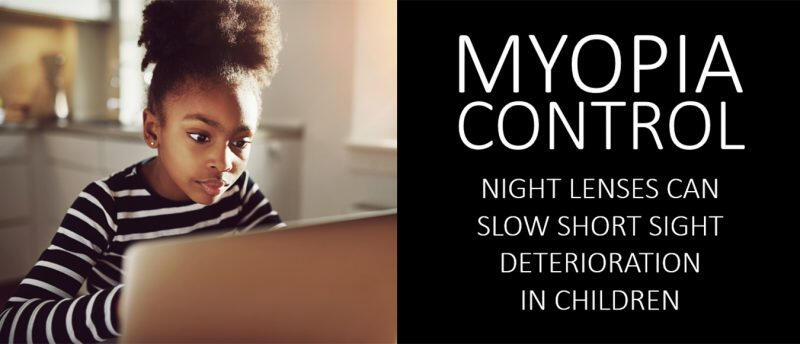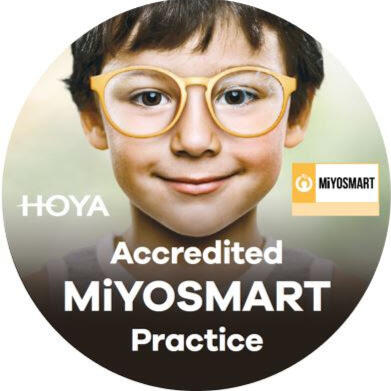 Please contact me for more information or to book an assessment to see what we can do to make sure you or your child's eyes stay as healthy as possible.
ORTHOKERATOLOGY
Wear contact lenses when you sleep, take them out in the morning, then see clearly the rest of the day!Most people don't believe me when I tell them about these lenses, or think they must be new or risky, but I've been fitting them for over ten years and the technology has been refined for over thirty.Orthokeratology can potentially give you freedom from glasses, or uncomfortable contact lenses and in they can slow or even stop myopia in children.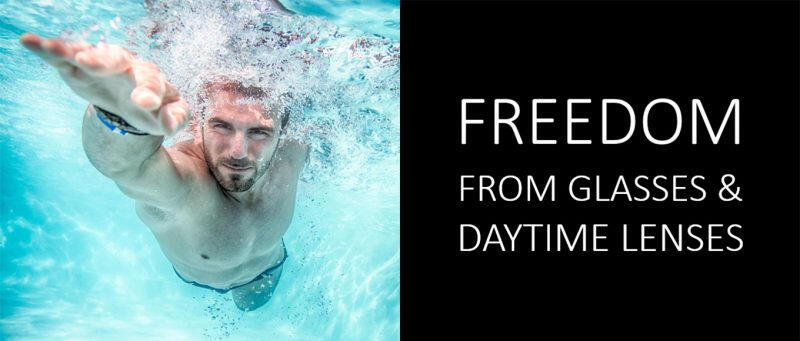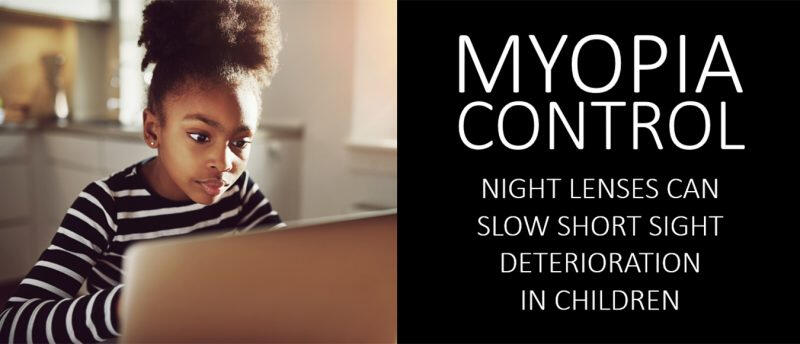 How does it work?The first step is to ensure that the surface of the eyes are healthy and carefully measure eye using a Topographer to create a highly detailed map of the shape of the eye.Once we know the shape, our labs create customised lenses that match the shape of your eyes that are worn overnight.
The lenses are made from a rigid material which might make you think that they are uncomortable? That isn't the case, because most discomfort comes from the edge of a lens rubbing under the eyelid, wearing lenses over-night is often a solution to dry contact lenses.The lenses are designed to reshape only the very top surface of the cornea (the front window of the eye) to create a microlens on the surface of the eye. The process is gentle and takes days to weeks to create a full effect, but once established you can see clearly without glasses through the day with no lenses.Becaues the lenses are worn over-night they have been to be cared for and cleaned properly, and you do need to sleep at least six hours a night. In some patients the lenses may only partly correct the vision, so extra glasses on top may be needed.
The process is easily reversible, but most patients love them.My youngest patient to have these lenses was five though her mum did have to help her get them in for the first few months and like most of my patients, her myopia stopped getting worse.Please note I am not currently able to offer Orthokeratology but am happy to recommend a colleague who can if you are interested in having these lenses fitted.
SPORTS VISION
Want to be the best? Then that fraction of a second matters.Please contact me for more information about how your vision can be even better.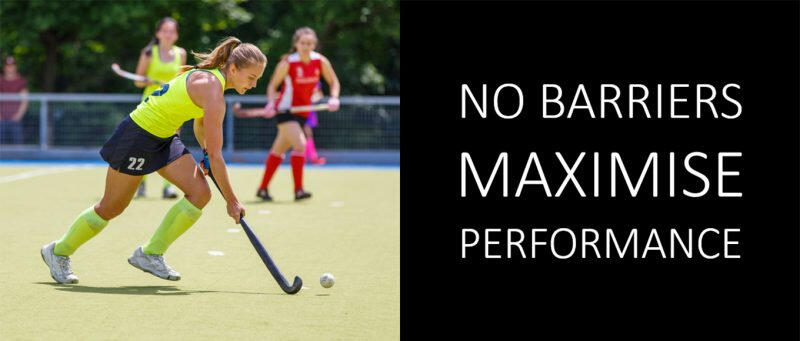 CONTACT LENSES
There are hundreds of contact lenses out there but most practioners are familiar with just a few of the most common brands.I have twenty+ years experience fitting a wide range of contact lenses for both children and adults.Contact lenses are chosen with care based on the health and shape of your eyes and your visual needs.Conditions and Contact Lens types I am experienced with include: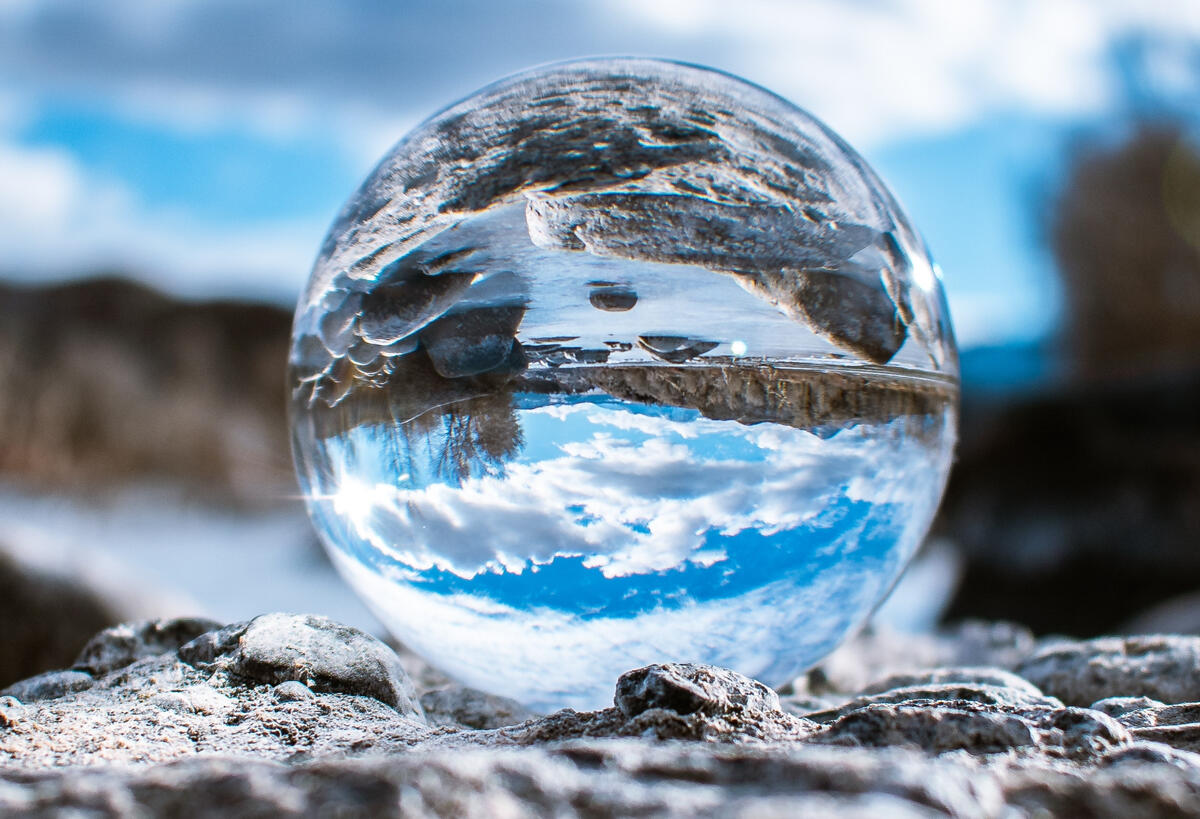 Myopia management
Keratoconus
Post -graft / refractive surgery
High prescriptions including high astigmatism
Optimising peformance for athletes
Treating amblyopia and strabismus
Presbyopia (poor near vision with age)
Dry eye
MiSight Myopia Control Lenses
NaturalVue Myopia Control Lenses
Orthokeratology
Sclerals
Hybrid and Rigid Gas Permeable
Kerasoft IC
Multifocals
and more...
If you have complex visual needs or just want to see better then please contact me for more information.
DRY EYE / BLEPHARITIS
In recent years Computer Vision Syndrome (CVS) has been identified. Problems with discomfort, dryness and clarity when using screens.As a therapeutically licensed Optometrist one of my frustrations is the number of patients I have seen who haven't had their symptoms addressed with all the tools available.The vast majority of patients with CVS patients seem to have a combination of poor binocular visual skills and untreated blepharitis.Treatment is often simple and effective and while some patients will need more extensive intervention, most do really well with the care we provide.Please contact me for more information.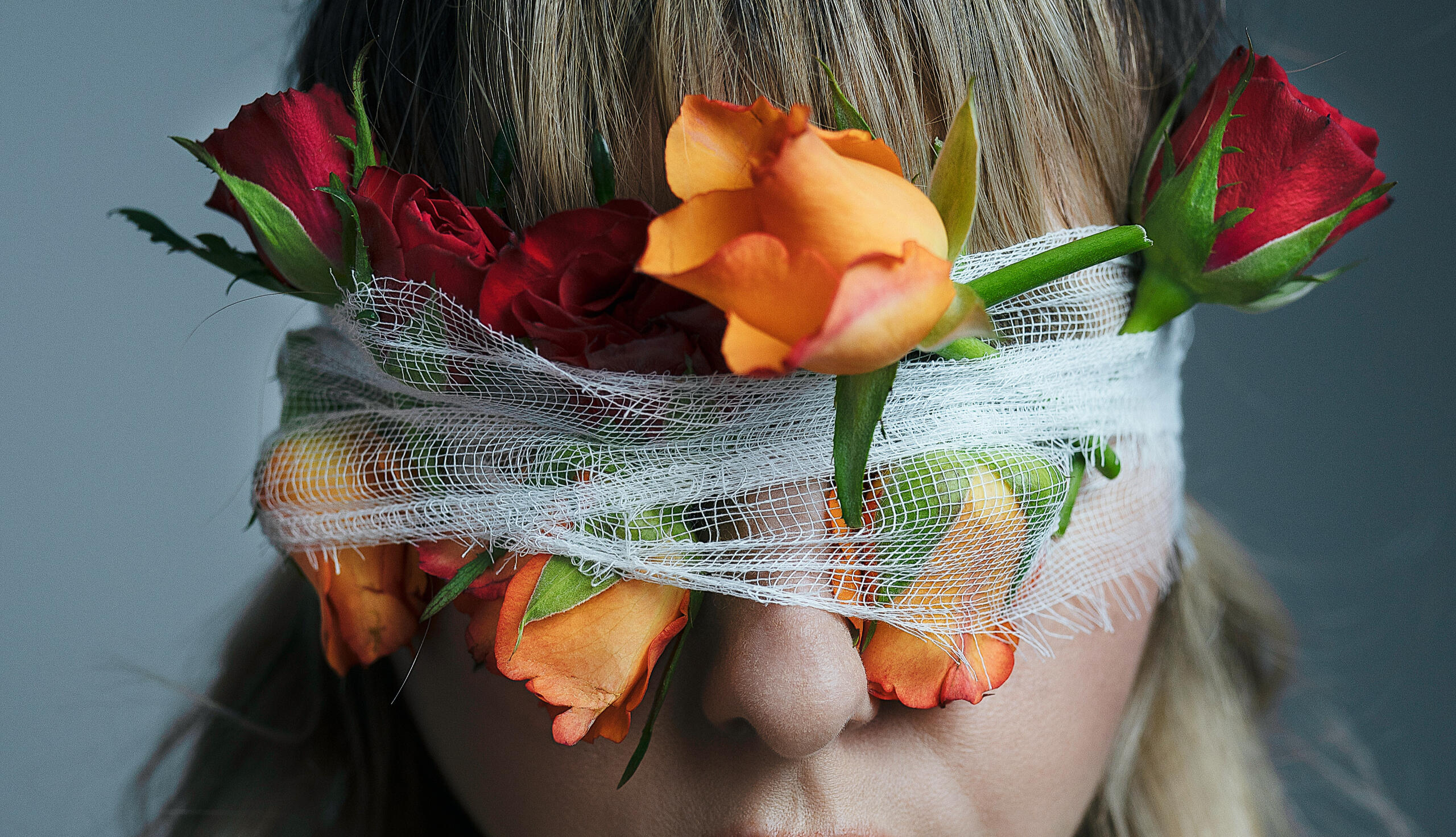 OPTOMETRY
I generally recommend that patients build a relationship with their local Optometrist so that they can provide long-term care to you and your family.If you have a complex visual need and would like a second opinion, I am happy to liaise with your Optometrist so that we can optimise your visual potential.Please contact me for more information.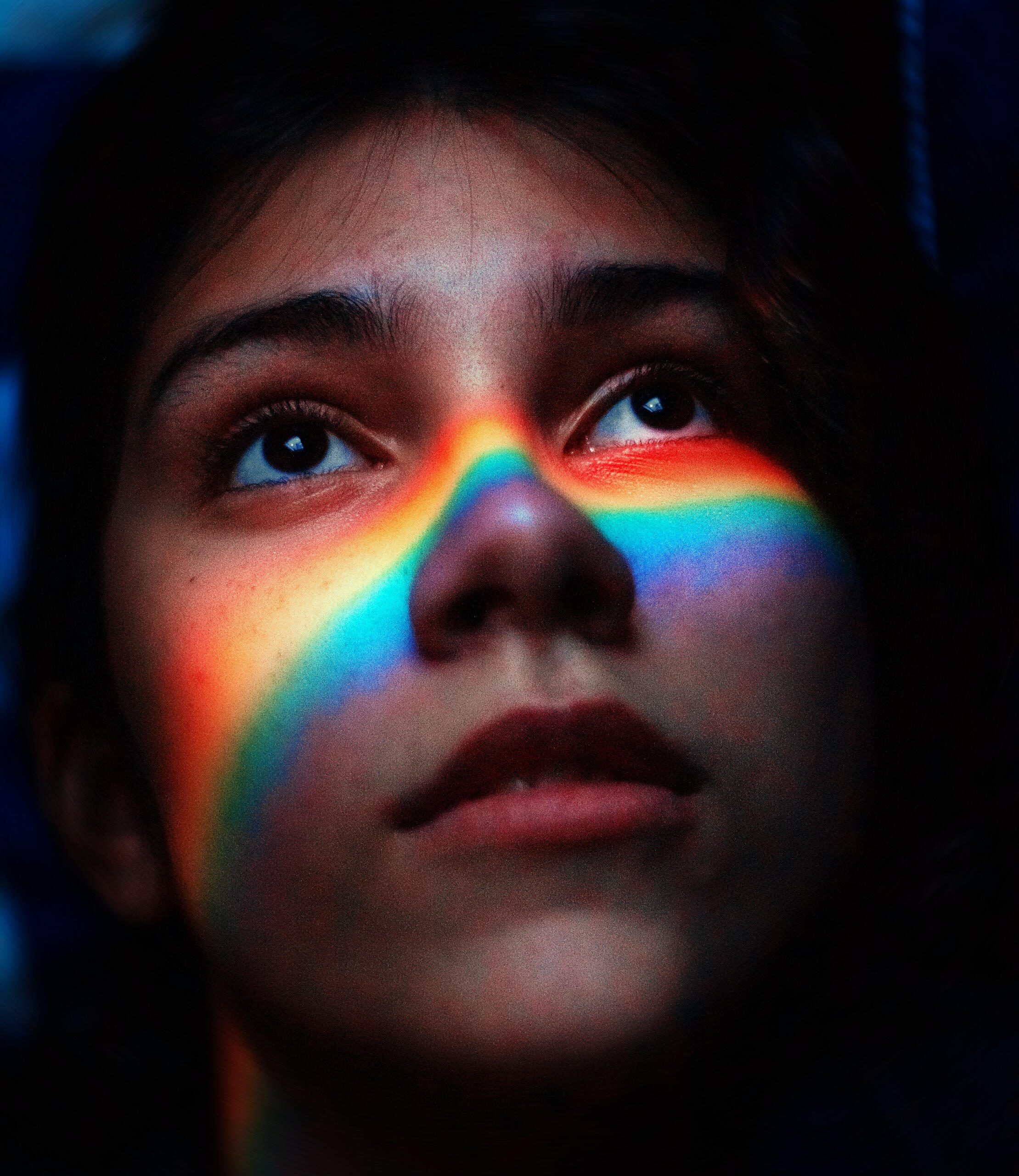 Professional Fee Schedule
Fees are dependent on the complexity of work to be carried out and the time involved.
---
Fees for Children and Young Adults in Education
| Service | Fee | Average Duration |
| --- | --- | --- |
| Behavioural Optometry Assessments | £600/hour | 60-90 minutes |
| Behavioural Optometry Training Sessions | £300/hour | 30-60 minutes |
| Remote Therapy Subscription | £150/month | |
| Children under 5 years of age | £300/hour | 30-60 minutes |
| Myopia Management | £300/hour | 30-60 minutes |
| Contact Lens Service | £300-600/hour | 30 minutes |
| General Optometry Service | £300/hour | 30-60 minutes |
---
Fees for Adults
| Service | Fee | Average Duration |
| --- | --- | --- |
| Behavioural / Neuro Optometry Assessments | £700/hour | 60-120 minutes |
| Behavioural / Neuro Optometry Training Sessions | £350/hour | 30-60 minutes |
| Remote Therapy Subscription | £175/month | |
| Blepharitis / Dry Eye Management | £350/hour | 30 minutes |
| Contact Lens Service | £350-£700/hour | 30 minutes |
| General Optometry | £350/hour | 30-60 minutes |
Appointment lengths vary based on clinical need. A credit card on file is required at the time of booking.
Intake Form for Children aged 5 and under
Intake Form for Children with CVI / Complex Visual Needs
Intake Form for Children aged 5-16
Intake Form for Young Adults
Location
The practice is less than ten minutes walk from Clapham Junction station (Grant Road exit) on the first floor, unfortunately there is no lift.There is ample pay and display parking on the side roads which is free on Saturday.
EyeTherapy
Tempo House (Entry on Patience Road)
15 Falcon Road
London
SW11 2PJFor general enquiries please use the contact form form, or send me a text on +44 (0)7931 792570 and I will get back to you.
Contact
In order to make an enquiry, please contact me using the form below with your or your child's name, age, email address, contact number and what your main concerns are.All information is kept completely confidential and there is no charge to review your symptoms.I will usually respond within two working days.Alternatively please send me a text on +44 (0)7931 792570 and I will get back to you.Existing patients with urgent queries should email me or can reach me on my mobile.
---